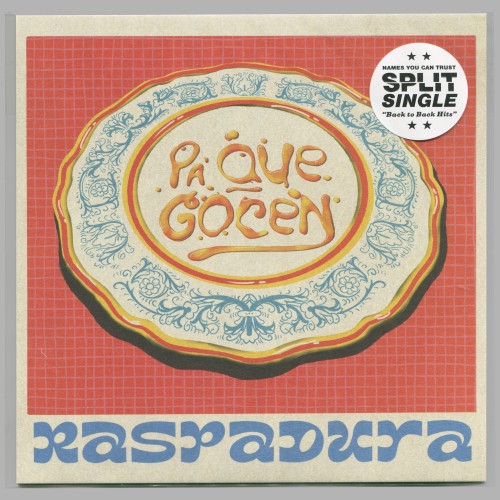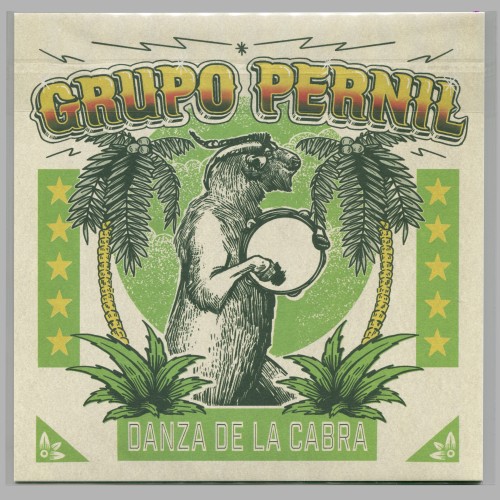 Split Single No. 2
♫ > A1 : Raspadura - Pa Que Gocen
♫ > B1 : Grupo Pernil - Danza De La Cabra
It's back-to-back hits with the return of the Names You Can Trust split single series featuring two new emerging artists and record debuts.
After years on the local New York scene as DJs, collaborators and permanent fixtures amongst the brightest of musicians and artists, Raspadura has spent a long time brewing behind the curtain, tucked away in the musical minds of real life partners Josue Granados (Sonidero Mixteco, Los Taxis) and Dayan Silva (Dayansiiita). Their coming out party as recording artists is a perfect encapsulation of the duo's raucous but delightful energy. "Pa Que Gocen" is pure punkera, but seasoned with a deep musical appreciation that abounds in the timeless tropical music universe, and surely a precursor to further recording adventures, as this debut should warrant. The appeal is obvious as soon as the needle drops. Silva's enchanting vocals grab you immediately, with tales of sweets upon sweets. Pure visions of dulce, panela and miel are chanted over the rhythm of Granados' low down ska-beat and hypnotizing tres cubano. For Raspadura, dessert is first!
Come fly with Grupo Pernil in this ode to the timeless vibes of gypsy rumba, merengue and guaracha. Featuring an international all-star cast of musicians from travelling adventures and collaborations of recent years, "Danza de la Cabra" was originally conceived at home in the NYCT studio, and later brought to life with additional sessions inside Amsterdam's Heat Too Hot and Barcelona's Nación Funk studios. This one-off instrumental recording turned into a case of severe psicodelica, under the influence and improvisation of the group's talented players and percussion professionals, then amped and electrified for maximum effect with a touch of studio magic and a taste for local iberico. Featuring members of Greenwood Rhythm Coalition, Conjunto Papa Upa, Fundación Tony Manero and Los Fulanos.