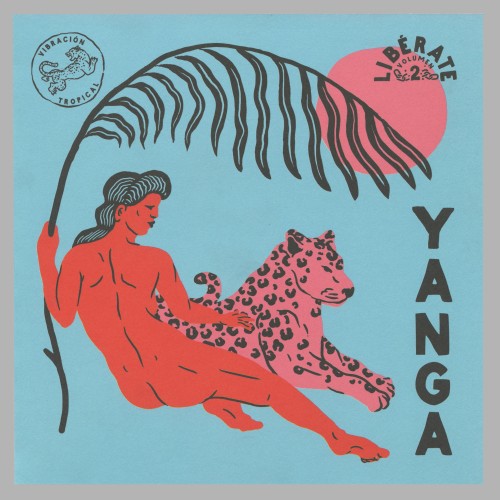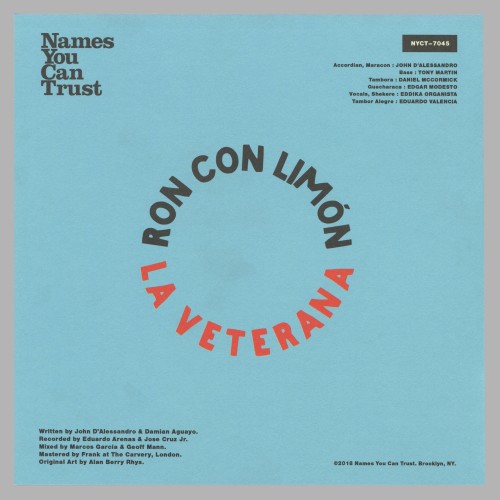 SOLD OUT


Yanga - LIbérate Volumen 2
♫ > A1 : Ron Con Limón
♫ > B1 : La Veterana
A new catalyst in the growing scene of Afro-Latin independent music that has taken shape throughout Los Angeles and the Inland Empire, YANGA provides a unique version and interpretation on the evolution of Caribbean music and culture as experienced by this intertwined crew of talented young musicians.
Wholly inspired by the rhythms and complex convergence of the Afro-Caribbean diaspora, YANGA, like their cousins and Names You Can Trust label mates of the same Southern California region (QUITAPENAS, EL SANTO GOLPE & BUYEPONGO), have been creating a new recipe based on a traditional bouillabaisse of rhythm, even sharing a few ingredients and musicians to help develop a deeper chemistry and cohesiveness.
Despite their commonality, all of these groups maintain a singular focus and strength, and YANGA's inspiration from, and adherence to, the beloved rhythms often found throughout the Caribbean coast of Colombia - - rhythms like cumbia, garabato, tambora, and zambapalo - - is their calling card for this second record release and debut on the Names You Can Trust imprint.
With the continued guidance of the accordion as lead instrument from John D'Alessandro, plus the fiery femenina vocals of Eddika Organista (El Haru Kuroi) up front, this sophomore recording is an incredible ode to those fundamental influences mentioned. The whole concept crystallized under the roof of Chicano Batman bassist Eduardo Arenas' El Relleno Studio, with veteran musician Marcos Garcia (Antibalas, Chico Mann, Here Lies Man) crafting the mix. It's a realized & impeccably executed concept of dark, gritty, and saturated drums and bass. The entire sonic landscape is embedded with a dose of psicodelia and studio wizardry that doesn't overshadow the band's natural performance, or their reverence to the classic sounds of the tropical 70s. The finished product is a perfect juxtaposition between vintage and modern, and this special edition double-issue single is packed with deep dance floor grooves that are a worthy entry into the timeless canon of Afro-Caribbean recordings.