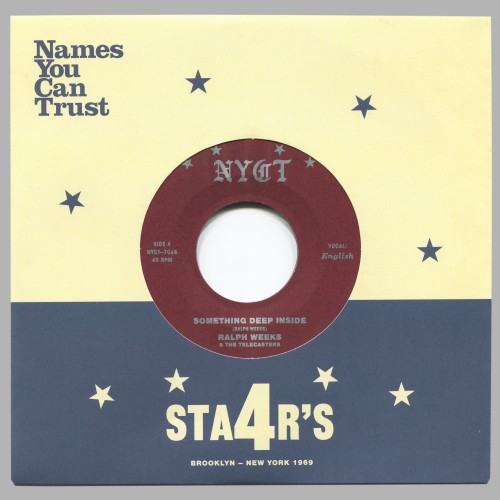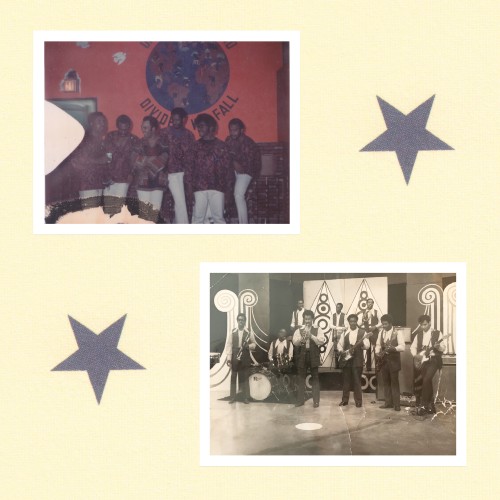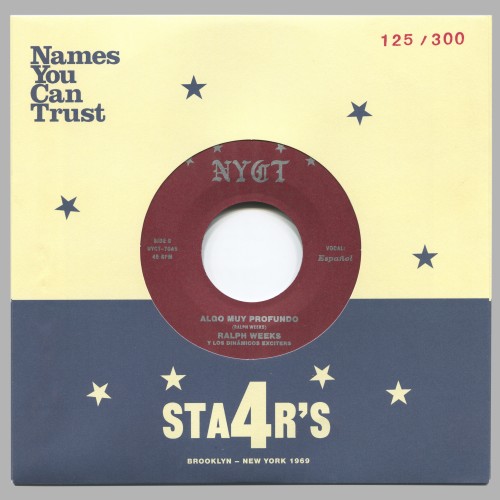 SOLD OUT



Ralph Weeks - Something Deep Inside
♫ > A1 : Something Deep Inside
♫ > B1 : Algo Muy Profundo
1 PER CUSTOMER PLEASE
Last summer, Ralph Weeks, together with Names You Can Trust and Combo Lulo, reimagined and re-recorded his iconic soul ballad "Something Deep Inside" for a new generation of record connoisseurs and disc jocks. The impetus of that studio project began as an homage to Weeks' elusive originals, two rare versions that have achieved cult status among today's soul and latin music collectors. Flash back to some 50 years ago with Ralph Weeks, and discover how these two sessions birthed an underappreciated musical legacy in both New York and Panama, with The Telecasters and Los Dinámicos Exciters, respectively.
Weeks' voice and writing are in full force on these recordings, having been born out of his work with Johnny & The Expressions in 1965-66, and further refined during countless live shows throughout the heyday of the Brooklyn-based Panamanian music circuit, beginning around 1967. At that time, Ralph and The Telecasters began a brief but popular run in the Crown Heights (Brooklyn) circuit, experimenting and fusing the sounds of soul with the diverse sounds of Panama's Combo Nacionales, as well as the deep Afro-Caribbean sounds that reverberated throughout the city from Puerto Rico and the West Indies. The group's most popular tune, however, was far and away "Something Deep Inside." This crucial slow burner was always the highlight of any Telecasters live show, often played to a packed house of locked-in dancers and lovers and extended well into the wee hours of the night.
By 1972, Weeks' recognition, and "Something Deep Inside" specifically, took off in his native Panama through radio play and his own DIY record distribution. Weeks connected with Los Dinámicos Exciters, translated his in-demand original, and recorded "Algo Muy Profundo," amongst four tunes, with the Panama City-based band. Weeks' revision in Spanish would further entrench his place in the canon of a relatively unknown Panamanian music history. For the disc jocks, collectors and historians, what remained over the ensuing decades were just two rare 45 presses as evidence.
Now, remastered in all their rough and raw glory, and re-released on 7-inch for the first time since those first and only issues, Names You Can Trust is proud to present both bonafide rarities on one limited edition press, fully licensed and authenticated by the unsung legend himself, Ralph Weeks. Each package is hand-stamped in a numbered edition of 300, and includes a set of two photo prints from Weeks' personal archive.